!Converted with LaTeX2HTML 95 (Thu Jan 19 1995) by Nikos Drakos (nikos@cbl.leeds.ac.uk), CBLU, University of Leeds >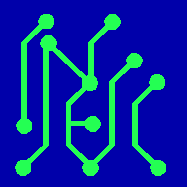 INESC Group #2361
Formal Methods for Software Development Group
INESC 's Group 2361 ( Formal Methods for Software Development) is hosted by the Informatics Department of Minho University , sharing its premises in the University's new campus at Gualtar, in the suburbs of Braga .
Group 2361 (formerly 1753) started in 1989 arising from a protocol signed by Prof. Machado Santos, Rector of Minho University and INESC Director Prof. Tribolet. In 1992, the Group's resources were subject to INESC 's overall re-structuring process. It became a ``red charted'' project lead by Prof. J.N. Oliveira , suitably framed into INESC 's Software Engineering vector. Administrative support is provided by INESC-Porto .
Current areas of interest are
human-computer interaction
formal specification and program calculi
natural language semantics and formal language processing
object-oriented CASE technology
distributed operating systems and mobile computing
OGROUP (Olivetti Group, Bari, Italy)
University of Roskilde (Dept. of Computer Science)
University of Zielona Gora (Poland)
Universidade Federal de Pernambuco (Recife, Brazil)
A sample of past or on-going technical projects follows:
A Temporal NBDC --- an industrial contract signed with SONAE (1996) on the design of systematic strategy for temporalizing the company's central database system.
INTERLAB --- a laboratory for the specification and development of human-computer interaction layers, partnership with Departamento de Informática , funded by JNICT Contract 164/90
BALLOON --- design of an object-oriented language for the development of distributed operating-systems.
Almeida P. Síntese de Imagem por 'Ray Tracing' de Objectos Criados por Extrusão. Aplicação - Texto 3D. 5.th Portuguese Symposium on Computer Graphics, 1993.
C. Baquero, V. Fonte, R. Oliveira, and F. Moura. Mobiscape: Www browsing under disconnected and semi-connected operation. In Proceedings of the Portuguese WWW Conference, Braga, Portugal, July 1995.
C. Baquero, R. Oliveira, and F. Moura. Integration of concurrency control in a language with subtyping and subclassing. In Proceedings of USENIX COOTS'95, Monterey, CA, USA, June 1995.
Martins F.M., Almeida J.J., Henriques P.R. Mecanismos para Especificação e Prototipagem de Interfaces Utilizador-Sistema. 3.th Portuguese Symposium on Computer Graphics, Coimbra, October 1990.
Martins F.M., Oliveira J.N. Archetype-oriented User-Interfaces. Computers & Graphics, 17--28, Vol.14(1), Jan.1990.
Mendes J.A., Henriques P.R. Heuristic Parsing and Search Space Pruning. EPIA'91, Albufeira, October 1991.
Oliveira J.N., Araújo A., Silva A. Historical Records Processing in the HiTeX System. Proc. of AHC'91 --- 6.th International Conference of the Association for History & Computing 1991, Odense, Denmark, Aug. 28-30.
Oliveira J.N., Martins F.M. Archetype-oriented CHI --- A Formal Approach to User Friendliness. First Luso-German Meeting on Computer Graphics, 1989.
Oliveira J.N. A Reification Calculus for Model-Oriented Software Specification. Formal Aspects of Computing, Vol.2, 1-23, 1990, Springer-Verlag.
Oliveira J.N. Software Reification using the SETS Calculus. Invited communication. Proc. of the BCS FACS 5th Refinement Workshop, Theory and Practice of Formal Software Development, London, UK, 8--10 January 1992, 140-171, Springer-Verlag.
Oliveira J.N. HITEX: Um Sistema em Desenvolvimento para Historiadores e Arquivistas. in Ler Historia, 23 (1992):127-138.
[TR 91-2-1] Creissac J., Martins F.M. IAPF: Interfaces Assistidas para Protótipos Funcionais. Fev. 1991.
[TR 91-4-1] Oliveira J.N., Jourdan I.S. Software Refinement by Calculation in SETS . April 1991.
[TR 91-5-1] Oliveira M., Sottomayor M., Martins F.M. Especificação e Prototipagem de um Animador de Especificações MEDUSA. Maio 1991.
[TR 91-11-1] J.J. Almeida, L.S. Barbosa CAMILA by Example. November 1991.
[TR 91-12-1] Rocha J.G. Definição e Tradução da Linguagem CAMILA . Dez. 1991.
[TR 91-12-2] F.S. Moura Configuração de Sistemas Baseados em Transputers. Dez. 1991.
[TR 92-6-1] Rocha J.G. Comunicação entre Processos XMETOO. 5.Jun.1992.
[TR 92-7-1] Rocha J.G. Tutorial sobre THE SYNTHESIZER GENERATOR. Jul.1992.
[TR 92-7-2] Machado M.A. Sistemas de CASE versus Desenvolvimento Formal de Software. Jul.1992.
[TR 92-8-1] Rocha J.G. Geração de Interfaces para Protótipos CAMILA . Ago.1992.
[TR 92-12-1] Almeida J., Rocha J.G. Interface C -- XMETOO: Manual de Utilização. Dez.1992.
[TR 93-2-1] Martins F.M., Ferreira A.G. GAIA --- Gerador Automático de Interfaces Adaptativas. Fev.1993.
[TR 93-2-2] Campos J.F., Martins F.M. GAMA-X --- Uma Arquitectura de Software para Desenvolvimento Semi-Automático de Interfaces Utilizador-Sistema. Fev.1993.
[TR 93-3-1] Oliveira J.N. Hash Tables: A Case Study in SETS -Calculation. (in preparation)
---
Jose Nuno Oliveira
Thu Mar 27 11:38:33 WET 1997