M. Sousa, J.C. Campos, M. Alves and M.D. Harrison
Formal Verification of Safety-Critical User Interfaces: a space system case study
In Formal Verification and Modeling in Human Machine Systems: Papers from the AAAI Spring Symposium, pages 62-67. AAAI Press. 2014.

---
Abstract
Safe operation of safety critical systems depends on appropriate interactions between the human operator and the computer system. Specification of such safety-critical systems is fundamental to enable exhaustive and automated analysis of operator system interaction. In this paper we present a structured, comprehensive and computer-aided approach to formally specify and verify user interfaces based on model checking techniques.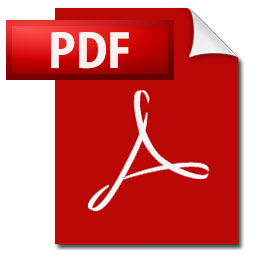 @InProceedings{SousaCAH:2014,
 author = {M. Sousa and J.C. Campos and M. Alves and M.D. Harrison},
 title = {Formal Verification of Safety-Critical User Interfaces: a space system case study},
 booktitle = {Formal Verification and Modeling in Human Machine Systems: Papers from the AAAI Spring Symposium},
 abstract = {Safe operation of safety critical systems depends on appropriate interactions between the human operator and the computer system. Specification of such safety-critical systems is fundamental to enable exhaustive and automated analysis of operator system interaction. In this paper we present a structured, comprehensive and computer-aided approach to formally specify and verify user interfaces based on model checking techniques.},
 year = {2014},
 pages = {62-67},
 publisher = {AAAI Press},
 hdl = {1822/36509},
 paperurl = {http://haslab.uminho.pt/jccampos/files/7722-34384-1-pb.pdf}
}
Generated by mkBiblio 2.6.26