M.D. Harrison, P. Masci, J.C. Campos and P. Curzon
Demonstrating that medical devices satisfy user related safety requirements
In Software Engineering in Healthcare (FHIES/SEHC 2014), volume 9062 of Lecture Notes in Computer Science, pages 113-128. Springer. 2017.

---
Abstract
One way of contributing to a demonstration that a medical device is acceptably safe is to show that the device satisfies a set of requirements known to mitigate hazards. This paper describes experience using formal techniques to model an IV infusion device and to prove that the modelled device captures a set of requirements. The requirements chosen for the study are based on a draft proposal developed by the US Food and Drug Administration (FDA). A major contributor to device related errors are (user) interaction errors. For this reason the chosen models and requirements focus on user interface related issues.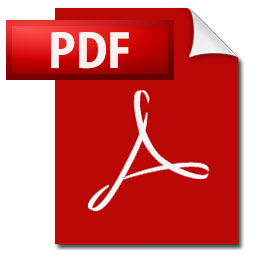 @InProceedings{HarrisonMCC:2014,
 author = {M.D. Harrison and P. Masci and J.C. Campos and P. Curzon},
 title = {Demonstrating that medical devices satisfy user related safety requirements},
 booktitle = {Software Engineering in Healthcare (FHIES/SEHC 2014)},
 series = {Lecture Notes in Computer Science},
 volume = {9062},
 pages = {113-128},
 publisher = {Springer},
 year = {2017},
 doi = {10.1007/978-3-319-63194-3_8},
 abstract = {One way of contributing to a demonstration that a medical device is acceptably safe is to show that the device satisfies a set of requirements known to mitigate hazards. This paper describes experience using formal techniques to model an IV infusion device and to prove that the modelled device captures a set of requirements. The requirements chosen for the study are based on a draft proposal developed by the US Food and Drug Administration (FDA). A major contributor to device related errors are (user) interaction errors. For this reason the chosen models and requirements focus on user interface related issues.},
 paperurl = {http://www.di.uminho.pt/~jfc/publications/HarrisonCC17-FHIES2014-postprint.pdf}
}
Generated by mkBiblio 2.6.26