J.C. Campos, P. Masci, P. Curzon and M.D. Harrison
Layers, resources and property templates in the specification and analysis of two interactive systems
In Proceedings of the Workshop on Formal Methods in Human Computer Interaction (FoMHCI) 2015, pages 38-43. Universitätsbibliothek, RWTH Aachen University. 2015.

---
Abstract
The paper briefly explores a layered approach to the analysis of two interactive systems (Nuclear Control and Air Traffic Control), indicating how the analysis enables exploration of the particular features emphasised by the use cases relating to the examples. These features relate to the interactive behaviour of the systems. To facilitate the analysis, property templates are proposed as heuristics for developing appropriate requirements for the respective user interfaces.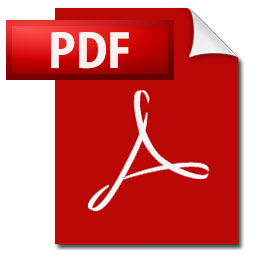 @InProceedings{CamposMCH:2015,
 author = {J.C. Campos and P. Masci and P. Curzon and M.D. Harrison},
 title = {Layers, resources and property templates in the specification and analysis of two interactive systems},
 booktitle = {Proceedings of the Workshop on Formal Methods in Human Computer Interaction (FoMHCI) 2015},
 year = {2015}, 
 editors = {B. Weyers and J. Bowen and A. Dix and P. Palanque},
 publisher = {Universitätsbibliothek, RWTH Aachen University},
 pages = {38-43},
 paperurl = {http://www.di.uminho.pt/~jfc/publications/CamposMCH2015.pdf},
 abstract = {The paper briefly explores a layered approach to the analysis of two interactive systems (Nuclear Control and Air Traffic Control), indicating how the analysis enables exploration of the particular features emphasised by the use cases relating to the examples. These features relate to the interactive behaviour of the systems. To facilitate the analysis, property templates are proposed as heuristics for developing appropriate requirements for the respective user interfaces.}
}
Generated by mkBiblio 2.6.26