J. C. Campos and M. D. Harrison
Interaction engineering using the IVY tool
In ACM Symposium on Engineering Interactive Computing Systems (EICS 2009), pages 35-44. ACM. 2009.

---
Abstract
This paper is concerned with support for the process of usability engineering. The aim is to use formal techniques to provide a systematic approach that is more traceable, and because it is systematic, repeatable. As a result of this systematic process some of the more subjective aspects of the analysis can be removed. The technique explores exhaustively those features of a specific design that fail to satisfy a set of properties. It also analyzes those aspects of the design where it is possible to quantify the cost of use. The method is illustrated using the example of a medical device. While many aspects of the approach and its tool support have already been discussed elsewhere, this paper builds on and contrasts an analysis of the same device provided by a third party and in so doing enhances the IVY tool.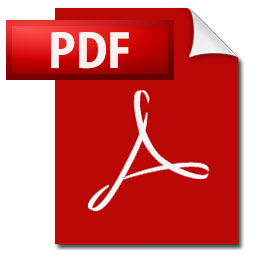 @InProceedings{CamposH:2009,
 author = {J. C. Campos and M. D. Harrison},
 title = {Interaction engineering using the IVY tool},
 booktitle = {ACM Symposium on Engineering Interactive Computing Systems (EICS 2009)},
 doi = {10.1145/1570433.1570442},
 paperurl = {http://www.di.uminho.pt/~jfc/pub/papers/eics141-campos.pdf},
 pages = {35-44},
 publisher = {ACM},
 address = {New York, NY, USA}, 
 year = 2009,
 abstract = {This paper is concerned with support for the process of usability engineering. The aim is to use formal techniques to provide a systematic approach that is more traceable, and because it is systematic, repeatable. As a result of this systematic process some of the more subjective aspects of the analysis can be removed. The technique explores exhaustively those features of a specific design that fail to satisfy a set of properties. It also analyzes those aspects of the design where it is possible to quantify the cost of use. The method is illustrated using the example of a medical device. While many aspects of the approach and its tool support have already been discussed elsewhere, this paper builds on and contrasts an analysis of the same device provided by a third party and in so doing enhances the IVY tool.}
}
Generated by mkBiblio 2.6.26